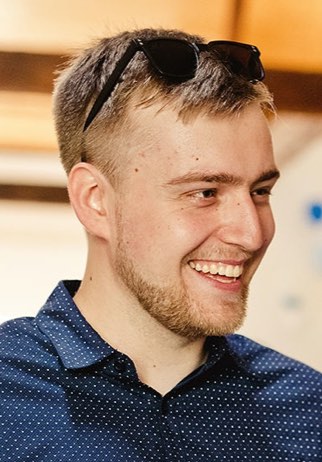 Bio
I am PhD student of Computer Science at Palacký University. My specialization is Math Psychology in context of Machine Learning and Formal Concept Analysis. I also love Python programming and design of any kind. My hobbies are Magic the Gathering, video games and RC cars.
---
Publications
Typicality in conceptual structures within the framework of formal concept analysis.
Belohlavek, R., Mikula, T.
CLA 2020 The 15th International Conference on Concept Lattices and Their Applications
Projects
UPlikace Android
Design of Android application for Palacký University in cooperation with Lukáš Novák.
2018 – 2020 GooglePlay
UPlikace iOS
Design of iOS application for Palacký University in cooperation with Roman Vyjídáček.
2018 – 2019 AppStore
UPOL Search Engine
Master theses — Search engine for upol.cz domain.
Award winner of Dean of the Faculty of Science UP
2016 – 2018 GitHub
Stocksy Photographer
Stock photographer on Stocksy.com, one of the most interesting stock sites.
2014 – N/A Stocksy.com
Education
PhD — Computer Science
Department of Computer Science, Palacký University Olomouc
2018 – N/A
MSc — Computer Science
Department of Computer Science, Palacký University Olomouc
2016 – 2018
BSc — Computer Science
Department of Computer Science, Palacký University Olomouc
2013 – 2016